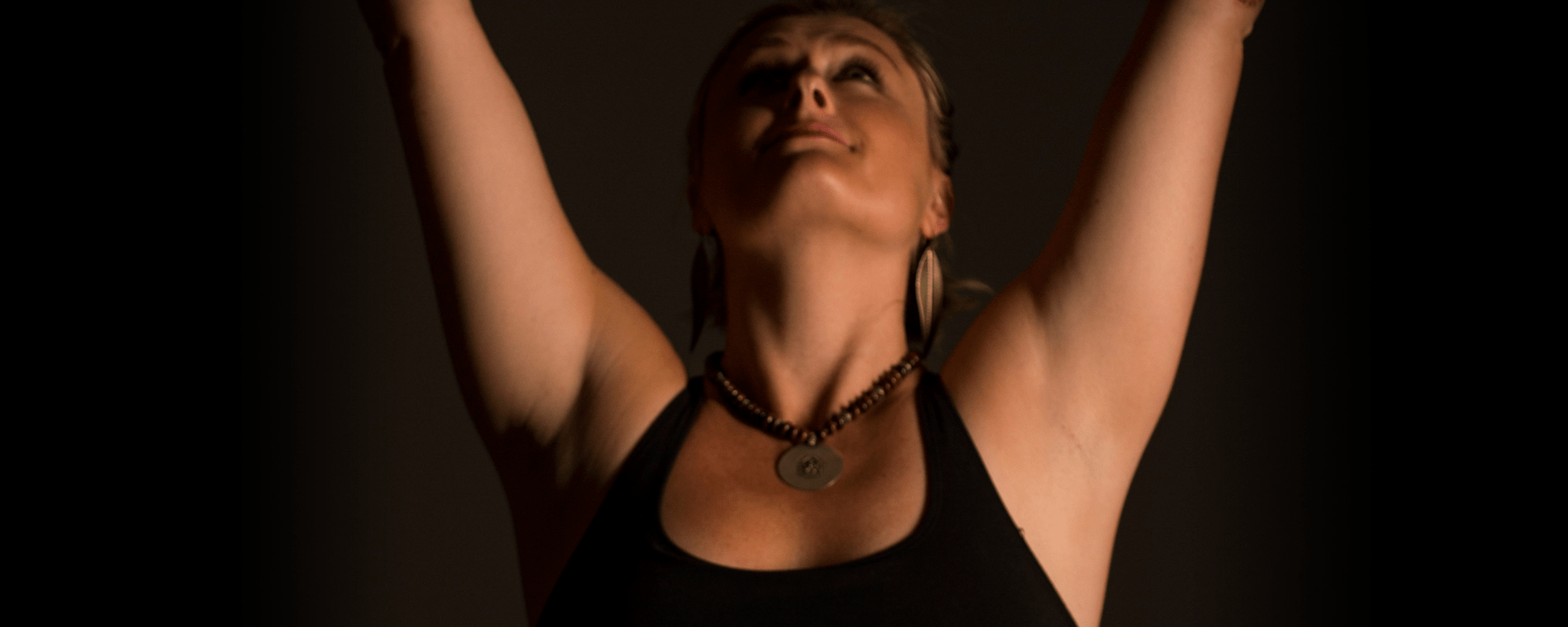 "Sarah and I began our group fitness journey together in 2009.  We soon realized that we share a deep bond in our love for yoga and our passion for providing students the best yoga experience we can offer.
Sarah is a warm, approachable, and caring instructor.  She is physically strong, but has a tender and gentle manner that students find very inviting and "real."
Sarah expresses her genuine spirit through her music as well.  Her music is always current and appropriate in pace and expressive melody. For Sarah, music is the common thread, the sutra that connects the different elements of the class.  I've always been impressed with her choices.
As a practitioner of hatha yoga, Sarah models and instructs pranayama in a very direct and effective manner.  Her own breath work is strong and audible; she effectively cues the students simply through being.
As an instructor, I always search for aspects of another teacher's style to "borrow."  In this regard, I hope to achieve Sarah's grace in delivering a heart-felt and inclusive message to students.  Her guidance, cues and language provide a great experience to her students; she has a mastery of the message far beyond her years on the planet.  Always authentic, beautiful to watch, a great model for safe yet challenging asana yoga practice, Sarah was one of the teachers I wanted my students to experience. 
 I look forward to our next practice together."
Brian Donohoe-YogaFit Instructor
—
"Ms. Sarah Murphy, has volunteered numerous hours to Yaakoosge Daakahidi in the form of health and wellness focused yoga. Yaakoosge Daakahidi is an alternative high school with a concentration on individualized instruction to greater support students and their individual needs. Our school serves a great variety of students.
Over the course of the spring semester, Ms. Murphy has been an integral part of the school, offering wellness based yoga and health instruction to our students and staff. She offered weekly yoga sessions to YDHS students and staff and assisted students who were completing independent physical education courses who needed hours of physical education and those students needing to make up PE hours. In addition, she helped staff and students work toward building greater relaxation techniques that lead to a healthier and more active lifestyle.
We greatly appreciate Ms. Murphy's volunteer efforts within the school and her schedule flexibility as many days, students and staff were unavailable for yoga sessions."
Luke Fortier – YDHS Career Education Coordinator/Teacher